Profile And Processing Unit
State of the art manufacturing facility established over an area of 18,000 sq. ft. of which 9,000 sq. ft is fully dedicated to dehydration process.We have developed a sophisticated Profile facility that enables us to carry out all business operations smoothly. Spread across the vast area of land, we have categorized this facility into various units. These units are processing, quality controlling, warehousing & packaging, administrative, etc. To ensure cordial flow of work, we have installed latest machines, tools and equipment in these units. We regularly lubricate the installed machinery and upgrade technologies to ensure their trouble-free performance. In order to operate our business processes efficiently and competently, we have appointed a skilled team of adroit professionals. Our professionals hold the vast knowledge & experience in their domains that helps us in meeting the specific requirements & expectations of our clients. Owing to the hard work and sincere efforts of our professionals, we have garnered a huge client base.
Dehydration unit backed up by latest food processing equipments to cater diverse requirements.We have developed a sophisticated infrastructural facility that is spread over a wide area and is well-equipped with all the requisite machinery and technologies. This advanced facility ensures effective and swift processing of our business processes. Well-segmented into different units like processing unit, quality, storage, packaging, etc, these units are manned by our adroit team of professionals. Also, we ensure that all the facilities are regularly upgraded to maintain their efficiency and performance.
Hygenic Processing Area.We are backed by a team of skilled and experienced professionals who assist us successfully supplying the products to the clients as per their specific requirements. In our team, we have the best professionals of different domains. We have selected our professionals after stringent recruitment process. Our dynamic and industrious professionals work in tandem with each other to achieve our organizational goals. Further, our professionals ensure that all the business processes are carried out according to industry standards. Our team comprises of following members:Agro experts,Quality personnel,Warehousing professionals,Procuring agents,Marketing and sales executives,Administrators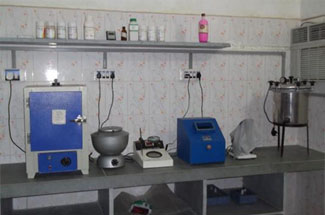 In-house laboratory equipped with latest testing instruments and well qualified staff.As a quality oriented firm, we assure our clients that all our products are processed at par with the standards set by the food industry. In order to maintain consistent level of quality in our products, we pursue stringent quality control policies that are devised by our quality personnel. Further, our quality experts cautiously inspect the entire production process to ensure that only tasty and pure products are delivered to the clients. Also, all the products are meticulously checked on different quality parameters, before delivery to the clients.